Staff
Amy
I followed by husband to Yakima from back east in the mid-90s and have since made it home. When my sons started school, I "went back to work" as a community volunteer: first for libraries in the Yakima School District, then as an outdoor educator with Cowiche Canyon Conservancy. Since 2018 I have been delighted to add the title of bookseller for Inklings.
My favorite books to read include classic and literary fiction, novels-in-verse, cooking, nature writing, science history, spirituality, plus all kinds of children's books. For me, the best and most memorable books teach something about the natural world or give new insights on social issues.
Good reads:
Where the Crawdads Sing by Delia Owens
Braiding Sweetgrass by Robin Wall Kimmerer
Lord of the Rings by J.R.R. Tolkein
Bridge of Clay by Markus Zusak
The Holy Longing by Ronald Rohlheiser
Death Comes for the Archbishop by Willa Cather
Miss Rumphius by Barbara Cooney
Brown Girl Dreaming by Jacqueline Woodson
Children's books by Kate DiCamillo and Mo Willems
Best American Science and Nature Writing series
Orion magazine
---
Anne
I am originally from England and moved to the US after I got married in 2016. We lived in South Dakota for a while and moved to Yakima April last year- 2018. In South Dakota I used to work at the local library.
My life revolves around books! Last year I read 185 books and I am aiming to top that this year. Mostly I read romance books and all of its sub-genres: contemporary, fantasy, paranormal... but I also really enjoy Young Adult fantasy. When I am not at Inklings I am painting at home- I paint book covers on wooden letters using acrylics; writing reviews- I have a blog for romance and young adult books (www.glimpsesofmybooks.com); and taking care of my kids.
I cannot choose a favorite book/s, but here are some of my favorite authors: Christina Lauren, Maggie Stiefvater, Nalini Singh, Tijan, Rin Chupeco, Sara Ney, Rachel Van Dyken, Gena Showalter, and Paula Quinn.
---
Chris
Chris was born and raised in Yakima, graduated from Davis High School, attended college west of the mountains, and is old enough to remember wooden card catalogs from elementary school, when he'd volunteer one of his recesses to re-file the cards from returned copies of Matilda, Encyclopedia Brown, and Anne of Green Gables.
Books currently on his favorite shelf:
---
Irene
I took a rather circuitous route to Washington and Inklings Bookshop....via Iowa, Colorado, and California. I've been a licensed insurance agent, manager of a fabric store and home improvement store, territory representative for the American Red Cross, and I spent a few years in the world of art and artists as manager of a local gallery.
After the death of my husband of 30 years, I found my way to Inklings Bookshop....I've often felt it was a pity hire....I was such a mess....Working at Inklings has been my salvation and my joy. Customers who return and thank me for recommending a book is ALMOST as rewarding as finding that special book for the young reader....when eyes light up as I put the book into their hands I know that I am in the right place.
Growing up on a farm in Iowa, somewhat isolated from others (that's the farm life) my mother always made sure we had something to read through those long summer days. My closest friend was Nancy Drew. I graduated from Nancy Drew to the world of classics and some (at that time) rather "sketchy" reads thanks to my high school English teacher and mentor, Sister Jean. She slipped me Catcher in the Rye.
Historical fiction and history are my favorite genres at present....that is always subject to change.
---
Jason N. (IT guy)
Even though I am the Technical Support for Inklings, I still enjoy reading, and always have since childhood. I remember going to the downtown library and trying to read all the children's books they had. I especially loved Encyclopedia Brown by Donald J. Sobol, Cam Jansen by David Adler, and books about knots, origami, and all craft books. I also love cooking books, like: Cooking for Geeks, anything by Mark Bittman, and America's Test Kitchen. Can't forget to mention Backyard Ballistics, either.
Now I am mostly a technical reader, although I have to confess that I liked The Hunger Games series and couldn't put Orson Scott Card's Pathfinder down. Loved the sequel, Ruins.
I am married to another Inklings employee, Renee'. We have three young daughters.
---
Luanne
I am locally sourced. I went to Naches Valley High School, YVC, and Central Washington University. My school teaching career spanned 32 years; I retired in 2011. I taught in Toppenish, Selah, and Naches Valley, the majority of which was at the fifth grade level. I have two grown children who are also school teachers, and two grandsons.
My favorite genre of literature is historical fiction, but I also enjoy psychological thrillers and the occasional fantasy or science fiction.
Working at Inklings is a perfect fit for me. I love talking about books with the people that come into the shop. Helping someone get the just-right book for themselves or as a gift is such a rewarding feeling. Hearing about what others are reading is inspiring. But my favorite is watching young people choose their own chapter books, and remembering the special place reading and books have always had in my life. I'm a lucky local-sourced gal!
---
Rachel
I started working at Inklings in 2014 right around Christmas as a gift wrapper. Now I work there part time. I have always loved reading ever since I was little and my parents and grandparents read me bedtime stories. My love of books has just kept growing since then. Now I enjoy fantasy, sci-fi and young adult fiction mostly. I am so grateful to be working in a bookshop where I can share my love of reading everyday. It is very rewarding helping people find books they've been looking for.
Here are some of my favorites:
I'm currently reading:
---
Raymond
Born in Portland but raised in Yakima and Sunnyside, I am a spoken word poet and I enjoy romance novels--especially LGBTQ+ literature. I am a dual English/Nursing major and plan to one day write medical articles. I live with my cat (Toaster) and my fiance, who loves reading as much as I do.
Some of my favorite books are:
The Little Girl Who Lived Down the Lane - Koenig Laird
The Mortal Instruments Series - Cassandra Clare
---
Renee'
I've been working at Inklings since 2003 and hope to continue doing so for a long time. I love to surround myself by books, and was first introduced to the world of literature by my grandpa, George Simon. I would sit on his lap and we would read the Children's Book of Virtues. There are so many wonderful stories in that book and I'm glad I got to share them with him. I'm excited that my three daughters also have grandparents who like to read to them.
There are many books that I love to read over and over and over:
Some of my other favorites are:
---
Samwise
I have moved to a few different states in my time. I have lived in both urban and rural farming areas. As a young teen, my passion for books grew after reading the Twilight Saga, the Percy Jackson series, and the Harry Potter series. Now, I have my own personal library that I share with my husband and my cat (Levi). I spend most of my days off with my husband, either watching TV series or playing video games together. I enjoy talking to folks about books and how much of an impact that they can have on our lives.
Some of my favorite books are:
The Pellinor quartet by Alison Croggon
I Wish You All The Best by Mason Deaver
---
Shirley
I've lived in the Yakima Valley my life long. Growing up in the hamlet of Sawyer where my roots began in a very big house. The land stretched out before me with orchards, farmland, creeks, river, and the adventures began. My favorite place, as known to me then was the second creek. This creek split and over time had formed a small island. There, at age eight or so, I would wade through those shallows to my favorite spot with book in hand. Yes, a "free range" child paging through books ever since. There are several good things which bring elements of joy to life and then those of passion. Mine gather around books, commuting by bike, nature, tea and foods. Books keep bits and pieces of life about us that we might not otherwise gather. My reads gravitate to self –help, non-fiction, young adult (sorry no vampires) and by no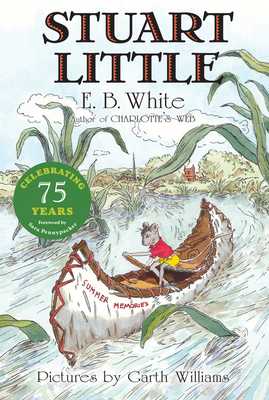 means least cookbooks. But truly I follow my inklings from the bookshelves. Golly, where do I begin my list for favorites? As the mindful would say, here:
Come in, browse, and enjoy the textured surroundings within Inklings Bookshop.
---
Sue
I grew up in Sacramento, California and graduated from California State University in Sacramento with a degree in English Lit. After living in several states and raising two daughters with my husband, I'm now single and have three grandsons. I love animals and have two dogs, a cat, fish and a turtle that is about 40 years old. I have loved reading all my life and have worked in book shops for over 20 years. I'm also a runner. I'm pretty slow, but I do manage to run in a half-marathon or two a year, often with one of my daughters who are both runners also. You might see me running each morning on the road with my dogs.
Among my favorite books are:
Other favorite authors: Eudora Welty, Anne Tyler, Ivan Doig, Charles Todd, Agatha Christie, Martin Cruz Smith.
Favorite poets: Basho, Gary Snyder, Seamus Heaney, Mary Oliver, Stephen Dunn, and Mark Doty.
---
Susan
I was born in North Bend, WA in 1953. Having two older brothers, I was a surprise, and I guess, a happy one. Living in Small Town, USA for the first 7 years of my life, I had hours of outdoor play and hours with some of my best friends - books! My long hair needed tending each morning, so my Mom sat behind me brushing, braiding and teaching me to read when I was four. After our family moved up to Snoqualmie Pass where our nearest neighbors were distant, that friendship with books and the North Bend librarian, gave me hours of imagination and companionship.
Attending a rural school with 100 kids in 1st through 12th grades gave me a good childhood full of teachers who cared about me and my education. Having no social life to speak of, I read all the time, worked hard as a student and didn't even mind long winters with six feet of snow on the ground. While my Dad worked nights for the Department of Transportation plowing that snow, I watched my Mom keep the furnace stoked with coal and wood and enjoyed a wonderful companionship with her, a kindred book spirit.
I married that tall blond basketball player that my Home Ec. teacher said looked like a Greek god. He likes me to remember that. We were only 18, so we kind of grew up the rest of the way together, and we've been married 42 years. We spent a few years in Chicago and Tennessee going to school and then moved back to Central Washington where we raised our four children and Jim started an aircraft rebuilding and manufacturing company called Cub Crafters.
We opened Inklings Bookshop in September of 2000 with no retail experience and a lot of optimism. My business partner, Mandi, made up for all my deficiencies in education, organization and creativity and she made us look good from the start. I am now the sole owner, but I use what I learned from her every day. I can't believe that Inklings is approaching its 19th birthay. What a ride this has been and continues to be. I love what I get to do every day, the people I meet and the challenges that keep me growing!
One of my other favorite roles is being Grandma Sue and spending time with Sophie. She is a reader whiz and has the best sense of humor! I also have a granddaughter named Merit and three grandsons named Atlas, Corban and Levi. They are all book-lovers, carrying on the noble Inklings tradition. I thoroughly enjoy each of them.
---
Tilly
Tilly was born in March of 2011 in Joseph, OR, one of many beloved puppies. At eight weeks she was ferried home in a small airplane. She was a fine passenger then and has continued her love of aviation, spending many happy hours at the Yakima Airport.
Her interest in books was also immediate. She can often be found greeting customers at Inklings Bookshop or snoozing and snoring under Susan's desk. Her other interests include, but are not limited to, chasing geese, licking plates, catching her frisbee and learning other tricks. She can shut the kitchen door, ring the bell to go out, shake hands, give you a high five, roll over, play dead and speak. She is much more motivated to perform if you have a little treat in your hand.
Tilly is also known as Mitzi by some people. Her Meyers Briggs score is INFJ.
---