A Handmaid's Tale (tv series review)
Submitted by

renee.inklings

on Thu, 05/18/2017 - 12:13pm
Did y'all read the The Handmaid's Tale by Margaret Atwood? Did anyone watch the tv series? What did you think so far?! If you're wondering whether or not to watch it, here's a review from the New York Times, by James Poniewozik.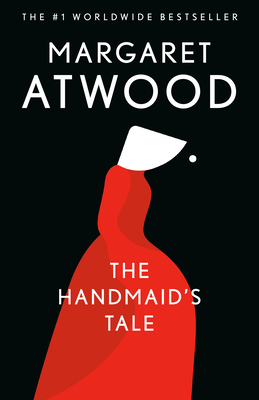 "A decade ago, Elisabeth Moss began co-starring in "Mad Men," which among other things was about how women were objectified and subjugated — in the past, the 1960s, the bad old days.
In Hulu's spectacular "The Handmaid's Tale," Ms. Moss is Offred, a baby-making slave in the Republic of Gilead, which is what part of the United States (New England, roughly) has become after a fertility crisis and a theocratic coup. It's set in a near future that looks like the 1600s.
"Mad Men" may have resonated with today, but it gave viewers the comfortable vantage of history, the reassurance that we had come a long way, baby. "The Handmaid's Tale" argues — with an assist from current events — that progress is neither automatic nor irreversible.
"The Handmaid's Tale," based on the 1985 Margaret Atwood novel, is a cautionary tale, a story of resistance and a work of impeccable world-building. It is unflinching, vital and scary as hell.
Offred had another name, before she was seized as breeding stock, her husband killed and her daughter taken by the state. Now she's identified as the property of her "commander," Fred Waterford (Joseph Fiennes). The name is a loaner. If Offred disappoints, she'll be exiled to clean up radioactive waste with other "unwomen" until she dies, and another woman will be "of Fred."
Her days are spent running errands in a commissary where the goods are labeled with pictures (because women should not read), or sitting quietly in a bedroom with shatterproof windows (so she can't slash her wrists with a shard of glass). On "ceremony" nights, she mechanically copulates with the Commander while lying in the lap of his infertile wife, Serena Joy (Yvonne Strahovski).
The ritual, borrowed from the biblical story of Bilhah and Rachel, emphasizes that Offred is nothing more than a womb. So does her uniform: her face hidden by a bonnet, her form draped in a dress the red of menstrual blood and childbirth. (The costume design, by Ane Crabtree, is almost a character in itself.)
This is a dark story. That it's not oppressive is a testament to the deft adaptation and, especially, Ms. Moss's layered performance.
Offred is a captive. Nevertheless, she persists. She keeps a spark of self cupped in her hands. The series relies heavily on her narration, but not just for exposition. It's how we hear her true voice, defiant, spirited, even mordantly funny. Passing the hooded bodies of three men hanged by the government — a priest, a doctor and a gay man — she comments: "I think I heard that joke once. This wasn't the punch line."
In the first three episodes — which debut on Wednesday, with new ones weekly thereafter — the showrunner, Bruce Miller, is faithful to the novel while expanding on it. (Hulu plans this as a continuing series, so it will presumably stray further eventually. Ms. Atwood is a consulting producer.)"