Book Scene - The Power of the Forest
Submitted by

renee.inklings

on Mon, 06/18/2018 - 2:38pm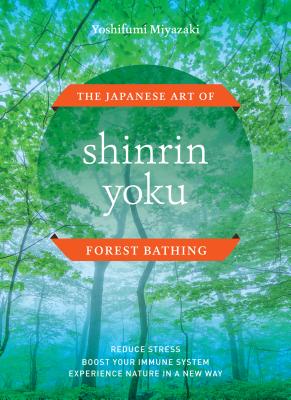 Book Scene: The Power of the Forest, in a book. This article was featured in the Yakima Herald and can be seen here. Review by Shirley S.
"I have always been interested in the link between health and nature, and in nature's benefits for our physical and psychological health. In Japan, the benefits of Shinrin-yoku — forest bathing — have been utilized since 1982.
Among the most delightful aspects of "Shinrin-Yoku: The Art and Science of Japanese Forest Bathing" are the descriptions of Japanese culture and landscape. Although it is well known that trees are necessary for the beauty and health of our world, the Japanese truly revere nature, and trees in particular. It would be good to follow their lead.
Trees for me, wherever found, are a symbol of strength, stability and support. Now we are learning they are useful for cleansing our bodies and souls as well. Dr. Qing Li, a forest medicine expert and chairman of the Japanese Society for Forest Medicine, relates snippets of the science that underlines our natural affinity with the natural world.
The verbiage is simple but comes well-wrapped in beautiful images. Like with everything Japanese, the packaging is half the pleasure, nourishing you and urging you to turn the next page and absorb his passion for the life-changing power of trees. Li has expertly made the process of reading feel like an act of nature itself.
In its simplest form, Shinrin-yoku is the immersion of our five senses within nature, walking slowly, seeing and smelling, hearing, touching and tasting nature. The benefits of doing so can impact every area of our lives, and this book delivers facts that prove just how.
Although walking anywhere reduces anxiety and depression, it is only walking in a forest environment that has a positive effect on some aspects of body fatigue and improves the functions of the immune system. This is due to phytoncides, the natural essential oils found in wood, plants and some fruits and vegetables. Vegetation emits phytoncides to protect itself from germs and insects.
For example, our sense of smell stimulates our immune system functions, and seeing greens and blues visually calms the mind. Li notes, "We are reassured by green on a very primitive level."
Once the science behind forest bathing is described, the author continues by giving readers practical ways they can reap the health benefits for themselves. Small, simple suggestions are given as encouragement. City dwellers benefit from the effects of dense tree plantings, which break up the grays of our urban landscapes, soften the hard edges of our public spaces and add softscapes and doses of nature that reduce feelings of aggression.
In Henry Thoreau's classic prescription for civilization and its discontents, he wrote in "Walden: Or, Life in the Woods," to enjoy "being in the presence of trees, the tonic of the wilderness." And remember Li's words: "We are reassured by green on a very primitive level."
So take off your shoes and walk in the grass. If you weren't allowed as a child, here you go, permission granted! This read will appeal to book fans of nature, self-help, health, nature, bioscience, ecology and the Danish concept hygge."
• "Shinrin-Yoku: The Art and Science of Japanese Forest Bathing" by Dr. Qing Li was published this month by Aster. It retails for $20.